Fantia
と
Patreon
にてResizeMe! Ver0.52にアップロードしました。
前回の続きとして内容的には10分~20分ほどになります。
今後の更新はボリューム的には大体同じくらいかもうちょっと少ないくらいの内容になるかと思います。
※動画配信について、
ResizeMeはシナリオメインのゲームなのでフルプレイ動画のアップロードは禁止させてもらいます。
基本的に編集してダイジェスト版のような状態にしてくれれば問題ないです。特にイベントシーンでは、半分ほどの長さに編集して下さい。
(デモ版のVer0.5はフルで配信してくれても構いません)
Ver 0.52 is update at
Patreon
&
Fantia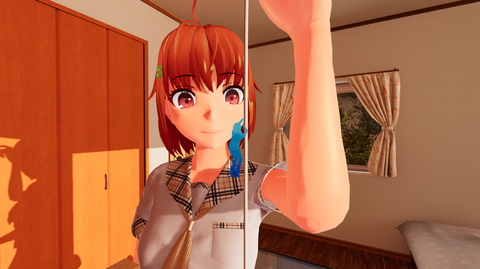 .
This one's a direct continuation of the demo version, and should be about 10 to 20 minutes in length. We're planning for the next story updates to be either around the same length or maybe just a bit shorter.
*Regarding gameplay videos
Seeing as this is primarily a story-based game, we ask that people do not upload full gameplay videos online. You may however upload edited / trimmed down playthroughs to give a general idea of what the game is like. Event scenes in particular should be trimmed down to around half their full length if possible.
(The exception is the previous version, Ver.0.5, which you may freely show in full.)